The holidays are upon us as the year gradually winds down, one thing a lot of people look forward to is binge-watching their favourite movies of 2019. I'm an unapologetic movie junkie and I know I'm going to lounge in my living room in front of my TV and just watch all the movies that brought me joy this year. Hehehehe.
2019 gave us some pretty great movies, well, some not so great. Nollywood and Hollywood brought their A-game, movies like Hobbs and Shaw, Bling Lagosians, Merry Men 2, Living in Bondage 2, The Herbert Macaulay Affair, Angel has Fallen, Rambo- last blood, Joker and many more; got movie enthusiasts hyped and glued to the big screen (or small screen). With just a few days to 2020, the new year looks promising as filmmakers are set to deliver an even more awesome line up of movies. So, I have put together a list of movies to go see come 2020, these films are sure to blow your mind, at least I think so.
1) Wonder Woman 1984: DC did justice in the first part, we're hoping the sequel will match or even surpass our expectations. Get ready guys because Diana of Themyscira is back for another superhero flick.
2) The Legend of Inikpi: Mercy Johnson Okojie's debut as a producer, the trailer of the movie was released in December 2019 and promises to be a highly interesting film. It's one to look out for.
3) Black Widow: One of the most anticipated movies from the Marvel Cinematic Universe (MCU). Black widow explores the life of Natasha Ramanova, a super-spy for Shield before she joined the Avengers. MCU fans just can't wait for the release.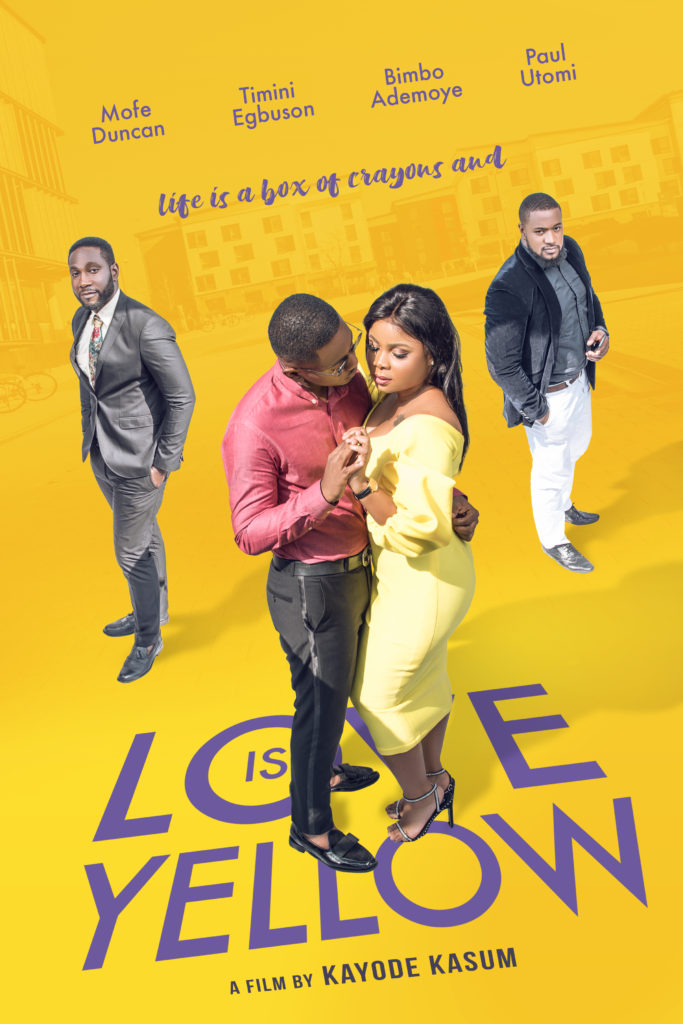 4) Love is Yellow: Nollywood is sure giving us something to look forward to. Love is Yellow follows the life of a tech entrepreneur who tries to make sense out of life and love while in pursuit of the "Lagos Dream".
5) Bad Boys For Life: We loved the first part and the sequel was just amazing, to think of Martin Lawrence and Will Smith coming back for another Bad Boy flick is something to die for. These two are like bread and akara, they blend together. We can't wait to see the action and hilarious banter they have for us again in one of the most anticipated movies of 2020.
Honorary mentions include:
a) Mulan (b) Ghostbusters- Afterlife (c) No Time to Die (d) Dolittle (e) Fast and Furious 9 (f) The King's Man (g) Coming to America 2 (h) Venom 2
Author Profile
Ose is a cartoon enthusiast sugar junkie. He loves to travel, make new friends and he never gets tired of spaghetti and plantain.