Music is one form of entertainment that almost anyone can relate to, it tells stories, the beat is sometimes good and we generally to love to bump our heads to a nice tune. We also love our musicians who work tirelessly (well some of them) to provide us with the best entertainment music can offer. But in recent times we have seen some of our most loved singers and rappers leave what we thought was their calling to a totally different terrain but still maintaining the entertainment circuit- movies.
It's not like they did it once or twice, some have completely left the music scene to focus on making movies, while others still have a foot in their first love. And many of them are not doing badly at all. Here's a list of some of the finest musicians turn actors.
1. LL Cool J: James Todd Smith professionally known as LL Cool J is an American rapper and actor. He started his career as a rapper back in the 80s when he signed on to Def Jam Records. A very successful entertainer, he has released more than 5 albums, multitalented, LL found another calling in acting and has stared in big budget productions with the biggest names in the Hollywood. He currently stars on one of the longest-running series- NCIS: Los Angeles. He dabbles in music here and there but for a long time and has released about 3 books, his attention has been on the movies for a long time.
2. Tyrese: Tyrese Darnell Gibson is an American singer, rapper and actor. He has always had a knack for the arts, this led him to audition and partake in school plays as well as talent hunt shows. He made his acting debut in 1996 as a guest character named Darrell in a season 4 episode of ABC's 'Hangin' with Mr Cooper. He released his first album 2 years later. Tyrese is currently part of two of the biggest Hollywood film franchise ever, Transformers and The Fast and Furious. His roles are always hilarious as he knows how to combine humour with great acting skills. Tyrese still does music as well.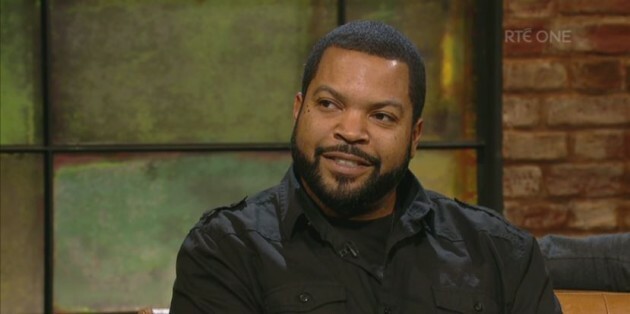 3. Ice Cube: O'Shea Jackson Sr, popularly known as Ice Cube is a rapper turn actor who has been active from the early days of C.I.A (his first rap group) in the late 1980s, he was also part of the controversial rap group called N.W.A (Niggaz With Attitude) but Ice later went on to have a successful solo career. He found another passion for acting and didn't waste time to explore it. His movie credits include Friday, Straight Outta Compton, Boyz n the Hood, Three Kings, Barbershop and many others. Ice Cube does more of acting than rapping these days and his movies are awesome.
4. Omawunmi and Waje: These two soul sisters are taking their love for the arts to another level. After conquering the music industry (Still conquering), they co-produced their first movie titled She Is and also starred in the short film called A nave. Are these trying to tell us something? Do they have what it takes to be music/movie stars? Only time will tell.
.
Author Profile
Ose is a cartoon enthusiast sugar junkie. He loves to travel, make new friends and he never gets tired of spaghetti and plantain.